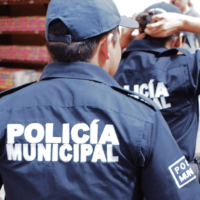 A group of armed men killed one child and six others over the weekend after storming a resort in the small town of Cortazar, about 65 km (40 miles) south of the central Mexican state of Guanajuato. According to authorities, the region has increasingly been plagued by drug cartel violence.
Cortazar's local security department said it was not clear who was behind the shooting that killed one seven-year-old, three men and three women. Officials in the Cortazar municipality said in a statement that an eighth person was seriously wounded in the midafternoon attack at the La Palma resort. After the shooting, the attackers destroyed the spa shop and took the security cameras before fleeing, officials said. The statement did not speculate on a possible motive.
Guanajuato has been Mexico's most violent state for years. The Jalisco New Generation drug cartel has been fighting with local criminal groups, including the Santa Rosa de Lima cartel, which is apparently backed by the Sinaloa cartel. In recent years rival drug cartels have been waging brutal battles to control territory and trafficking routes through the state.
Editorial credit: Takamex / Shutterstock.com