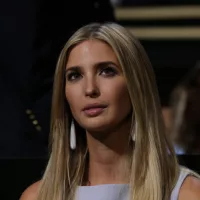 Former president Trump's daughter, Ivanka Trump, testified Wednesday that she was not involved in fraudulent Trump Organization financial statements. Ivanka Trump's testimony began Wednesday in the New York civil business fraud trial against her father, brothers and the Trump Organization, where she stated she had not worked for the business since 2017.
When Ivanka was asked about a financial statement that has been deemed fraudulent by Judge Arthur Engoron, she said she was not involved and doesn't know what valuations it contained; however under questioning by the New York attorney general's office lawyer Louis Solomon, Ivanka Trump admitted she was paid a profit from the Trump Organization 2022 sale of the Old Post Office Building in Washington. Ivanka Trump repeatedly replied "I don't recall" while on the witness stand, when asked about documents as well as letters and emails she wrote presented to her by the attorney general's lawyer questioning her. As Solomon continued his questioning about business transactions more than a decade old, Ivanka Trump told Solomon she had given him the same answers to these questions a year and a half ago.
Ivanka Trump was dropped as a defendant in the case when an appeals court ruled her work at the Trump Organization happened too long ago; however, New York Attorney General Letitia James told reporters Wednesday morning that Ivanka is "inextricably tied to the Trump Organization." Ivanka Trump once served as the executive vice president of the Trump Organization before she became a senior White House adviser after Trump won the 2016 election, forcing her to step away from her role in the family business.
Ivanka is the last Trump to testify in the penalty phase of the $250 million civil fraud trial against her father Donald Trump after he was found liable for inflating the value of his real estate properties in New York. Since her father left office in 2021, Ivanka Trump has neither sought public office nor taken part in his 2024 campaign.
Editorial credit: mark reinstein / Shutterstock.com